Meet our team of industry veterans ensuring that Cardinal Peak provides industry-leading client guidance and engineering to our customers.
Mark Carrington
CEO
Mark brings more than a quarter-century of leadership experience in sales, growth strategies/execution, business planning and process improvement to Cardinal Peak.
Prior to joining Cardinal Peak as chief executive officer in 2017, he was vice president of worldwide sales at Magnum Semiconductor, which was acquired by GigPeak. Prior to Magnum, he held leadership positions at Harmonic, was an adjunct professor at California State University, Sacramento and owned his own successful business and engineering consulting firm.
Mark holds a bachelor's degree with a concentration in marketing from California State University, Sacramento, and earned an MBA with a concentration in management information system (MIS) and finance in computer sciences from Penn State University.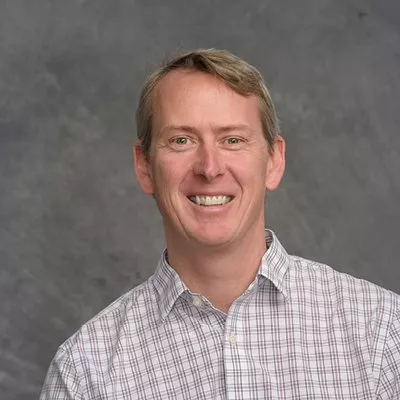 Bernard Vachon
Vice President, Engineering – Embedded
With more than two decades spent developing scalable embedded software solutions, Bernard's significant engineering management experience and specialized expertise in internet of things (IoT), audio & video, telecommunication protocols, networking, C/C++ and Linux bolsters the Cardinal Peak management team.
Bernard began his career as a software developer at SR Telecom and held positions as software engineering manager and principal engineer at Carrier Access and Turin Networks (now part of Dell) before joining Cardinal Peak as a senior software engineer more than a decade ago.
Bernard holds a bachelor's degree in computer engineering from McGill University and a master's degree in engineering management from the University of Colorado Boulder.
Sean O'Neil
Vice President, Engineering – Application Development
An innovative software engineering leader with extensive experience leading technical teams, Sean brings expertise in technical leadership, defining and executing strategy and developing innovative solutions to complex problems at scale to the Cardinal Peak team.
Prior to joining Cardinal Peak, he held the vice president of software engineering position at numerous technology companies and a was senior director of software development at Brightcove an online Video Platform streaming video to millions of customers. At these companies, Sean lead teams building Iot Solutions at Scale; with analytics systems delivering operational insights from a device fleets in excess of 1 million. He has also spent the past six-plus years serving as a strategic advisor for 14 Oranges, a mobile application company.
Sean earned his bachelor's degree in electrical engineering from the University of Western Ontario and an MBA from Queen's University.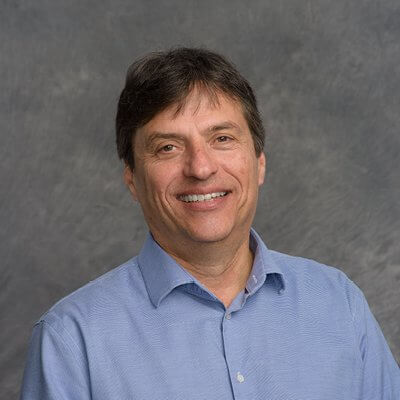 Dave Thompson
Vice President, Business Development
Leveraging over two decades of professional experience in enterprise software, telecommunications and networking, consumer storage and the internet of things (IoT), Dave is a senior business and product development professional with an accomplished track record of leading large and distributed teams in selling, marketing and creating complex, high-value products for the technology industry.
Before joining the Cardinal Peak team as vice president, Dave was a technical lead and senior staff embedded systems engineer at Intel, he held multiple positions at Cisco and served as the director of strategic alliances at Level 3 Communications.
Dave holds a B.A. in economics/mathematics from Claremont McKenna College, a M.S. in computer science from the University of Colorado Boulder and a M.S. in finance/marketing from the University of Denver's Daniels College of Business.
Patrick French
Director, Advanced Programs and Strategic Partners
Having spent years developing innovative products and earning 10 patents in the process, Pat brings specialized experience in internet of things (IoT), audio & video, mobile apps, embedded hardware and software development to Cardinal Peak's management team.
Pat's extensive experience began at ADA Technologies more than twenty years ago and evolved through experience gained while holding chief scientist roles at Advanced Distributed Sensor Systems and Design Net Sensors. In his current position, Pat works with CEOs, VPs and product managers to turn ideas into products quickly and with high certainty.
Pat earned his master's degree in mechanical engineering from the University of Colorado Boulder.
Dustin Lombard
Director, Finance/Accounting and Operations
An experienced finance, accounting and operations professional with demonstrated ability to successfully lead diverse teams, Dustin brings an impressive track record of 20-plus years of hands-on experience to Cardinal Peak. He develops and adheres to reliable financial models with a keen eye for successful business ventures and the skills to follow through.
Having previously served as COO/CFO in hospitality and real estate, Dustin led finance and operations for multi-concept restaurant groups operating in several countries with over 1,200 employees. Prior to that, he was in public accounting.
Dustin holds degrees in Accounting and Finance from the University of Texas at San Antonio.
Mike Perkins
Founder and Managing Partner
With a technical focus on digital signal processing (DSP), video compression and communications theory, "Perk" co-founded Cardinal Peak in 2002 and helped guide the company as co-CEO until 2016 and as chairman until 2017.
Prior to co-founding Cardinal Peak, Perk held positions ranging from staff scientist to vice president of engineering at various organizations, including the German Aerospace Center (DLR), Scientific Atlanta (a Cisco company) and DiviCom before co-founding Vantum alongside fellow Cardinal Peak management team member, Howdy Pierce. Perk currently teaches courses in AR/VR systems and digital signal processing at Carnegie Mellon University Africa as well as at the University of Colorado Boulder.
Perk holds a Ph.D. in electrical engineering from Stanford, an M.S. in statistics from Stanford, and a B.S. in electrical engineering from the University of Kansas.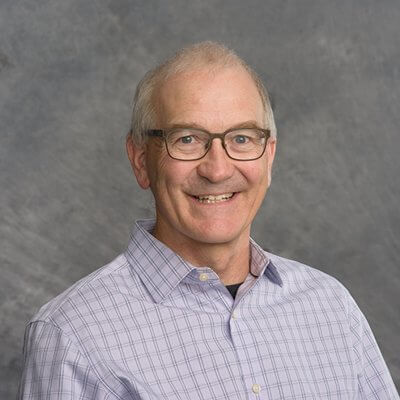 Howdy Pierce
Founder and Chairman
An experienced technology executive and software engineer with deep expertise in operating systems, networking, and audio/video protocols, Howdy led Cardinal Peak as CEO and co-CEO until 2017.
Prior to starting Cardinal Peak, Howdy held various engineering and executive management positions at Microsoft, the Santa Cruz Operation, Taligent, and DiviCom. With Mike Perkins, in 1999 Howdy founded and served as CEO of Vantum, a venture-funded startup focused on building hardware and software solutions for the use of digital video in enterprise applications.
Howdy holds a B.S. in mathematics and professional writing from Carnegie Mellon University.