Product development has risks. Reduce the uncertainty involved in product design and development with Cardinal Peak — a comprehensive team of engineering experts with 200-plus successful product launches. From design and engineering to development and support, we cover every angle.
Our end-to-end product design services include both electronic product design and digital product design. As a product development company that has collaborated with 300-plus clients on more than 800 projects over the last 20 years, Cardinal Peak has developed all of the processes necessary to successfully design and develop your next product.
Product Design Services
Electronic Product Design and Development Services
Electronics Hardware Design
Our team of electrical and radio frequency (RF) engineers provides the full range of electronic product design services, including schematic capture, printed circuit board (PCB) layout and board bring-up. Beyond the electronics design elements, our team focuses on optimizing your bill of materials (BOM) and making sure it meets cost targets while avoiding any supply chain issues. Our electronic engineering team is available to develop custom antennas and guide your product through FCC certification. We shepherd your product through compliance certifications such as UL and CE. We can manage the complete box build before transitioning the volume production to your contract manufacturer. If you do not already have a preferred manufacturer, we can help select the right contract manufacturer for your product's technology mix and anticipated volume. Some typical electronics hardware design challenges we address include:
Optimizing the bill of materials (BOM) for cost and supply chain availability
Integrating radio(s) and getting FCC certification
Optimizing battery power
Developing custom test and calibration fixtures for production
Read more about our complete electronics design process.
Electronic Product Design Process
Embedded Software Development Services
From sophisticated full-featured microprocessors running embedded Linux and smaller embedded processors utilizing FreeRTOS (or comparable) to highly integrated systems on a chip (SoCs) and digital signal processors (DSPs) to tiny processors with no operating system, our embedded software design team does it all. Typical embedded software challenges that our team faces include:
Managing stringent power constraints for battery powered devices
Integrating a wide variety of protocols: Zigbee, Bluetooth, BLE, Z-Wave, Wi-Fi, LoRa and others
Establishing the root of trust, securely managing over-the-air (OTA) updates and implementing SecureBoot, TrustZone and other security measures
Implementing ML and AI at the edge to reduce latency, increase privacy and optimize cloud costs
When it comes to embedded audio and video, our team is particularly experienced in all aspects of audio product design and video product development, from active noise-canceling truly wireless earbuds to networked pro audio solutions using AES-67 or Dante. We are familiar with minimizing latency and maximizing fidelity while implementing all of the features that the next generation of audio and video products requires.
Embedded Software Design Services
---
Digital Product Design and Development Services
Cloud Application Development
From complex workflows to Internet of Things, the cloud fulfills a product's value proposition. Cardinal Peak designs and develops fully digital products and connected IoT systems. Whether Cloud Native application development, or advancing data analytics and visualization tools, or simply providing DevOps support, we help our clients with all their cloud development needs. We are an AWS Consulting Partner with IoT Core, Kinesis Video and Alexa Voice Services (AVS) expertise with a specialty in streaming audio and video services. We are highly skilled in developing robust and secure systems that utilize the cloud's ability to set and manage security policies for web portals and mobile applications.
Digital Product Design Services
User App Design and Development
We develop web portals and mobile applications for a wide variety of products. Our UX (user experience) team works with you to create clean, intuitive interfaces that fulfill your brand's promise. Our typical cloud applications include several bespoke portals for the system's different users, and the IoT products we develop often include a mobile application (iOS, Android and React Native). We deeply understand the physical products that the mobile app and web portals are interacting with, so our team of developers knows how to make your IoT system work end-to-end.
---
Quality Assurance
Our extensive quality assurance team (more than 15% of our staff) excels at testing the entire system to assure the quality of your product before launch. At Cardinal Peak, product quality is built into every sprint using the right blend of manual and automated testing.
---
Our Product Design Engineering Case Studies
As a top product design company, Cardinal Peak supports innovative product development, including the projects below. If you're looking for a partner to help with engineering connected devices, including connectivity, cloud, edge AI/ML and IoT app development, contact us today.
Client Experience with Product Design Services
At Cardinal Peak, we partner with Fortune 500 organizations, small startup companies and every size business in between to solve the most difficult product design engineering problems so our clients can bring their innovations to market quickly. With a track record of success that includes more than 200 commercialized products, Cardinal Peak is a trusted partner in product design and development services.
Product Design Services Resources
Interested in learning more about our product design engineering services and processes? The blogs below provide details surrounding what to expect during your product design and development project.
Blog Post
Blog Post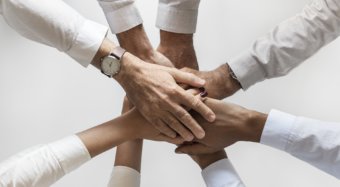 Blog Post
Product Design Services FAQs
Below are some frequently asked questions regarding our product design services and product development services.
What is Product Engineering?
Product engineering is the process of designing, developing, testing and launching products — whether physical or digital. Encompassing the design and development of the product's mechanical, electronics and software components, the product design and development process covers the entire product life cycle through commercialization and ongoing support.
What Does a Product Development Company Do?
A product design company develops electronic and digital products. They can support end-to-end product development across all stages or assist your internal engineering team with additional capacity and skills. From creating clever product designs and testing to building software and hardware, identifying and eradicating errors, and making any necessary performance and functionality enhancements, companies offering product design and development services help create consistently successful products.
Throughout the product design and development process, product engineering companies are mindful of the big picture and the project's bottom line, helping brands maximize their return on investment. They design products to meet a budget, including non-recurring engineering (NRE) costs for development, a bill of materials (BOM) for electronic products and cloud costs for ongoing operations.
Combining creativity and engineering, a product development company makes products that are both easy to use and fine-tuned to perform consistently well in the real world. In short, they create cutting-edge products and test and refine them until they are ready to hit the market.
What Are the Stages of Product Design and Development?
Most product design companies have established processes that guide new ideas from the initial stages all the way to commercialization. Here's what you can expect along your product development journey: idea definition and research, product design and development including connectivity and security, testing and compliance, product launch and ongoing support. Read our blog about the initial steps in our product design process.
Product Design Services Expertise
Transforming how brands connect and interact with their customers, Cardinal Peak excels at leading-edge connected product design. Refined over more than 800 projects, our transparent end-to-end product design and development services bring together senior-level design, development and ongoing QA testing and support professionals to conceive, develop, launch and support your innovations.
At Cardinal Peak, we are familiar with your market and have experience with your desired technologies. Our industry expertise, solutions and processes are time-tested, which helps us develop best-in-class next-generation innovations to maximize your success.
Video Product Design Services
From consumer-facing apps to software to final product design, Cardinal Peak has helped develop dozens of industry-leading products in this ever-growing market.
Connected Devices & IoT Product Design Services
With an expected 20 billion connected devices on the market by next year, count on Cardinal Peak for expertise in communications protocols, security standards, data collection and analytics.
Cloud Transformation Services
Cardinal Peak can safely and securely engineer centralized data repositories so end users can interact with their system and data from anywhere at any time with no synchronization issues.
Audio Product Design Services
Whether 3D audio cues layered into navigation applications, innovative presentation overlays to guide user interaction or full-on immersive VR gaming worlds, AR and VR are transforming the products of the future.
Health Care Product Design Services
With lives at stake, the health care sector demands products with the highest possible accuracy at every step.
Security & Safety Engineering Services
As digital security grabs the headlines, traditional, physical security and safety remain critical in both our homes and workplaces.
Defense & Aerospace Product Engineering
Our experience with some of the largest and well-known companies in this industry puts Cardinal Peak in a unique position to both understand the nuances and successfully develop and support projects in this industry.
Consumer Electronics Product Design Services
From Audio-Video to connected home and business devices, Cardinal Peak has helped bring many industry-leading products to market.